This Thursday there will be an event celebrating a certain fag's birthday I don't know what it will be so I'm open to suggestions.
Marethyu if you are reading this you are dreaming!
M is for melody, the song of life.
A is for able, for you surely are.
R is for refreshing, the sparkling you.
E is for endear, all those you touch.
T is for treasure, that of your friendship.
H is for happiness, you always bring.
Y is for young, the years never show!
U is for unique, your love of life.
I ripped this off the internet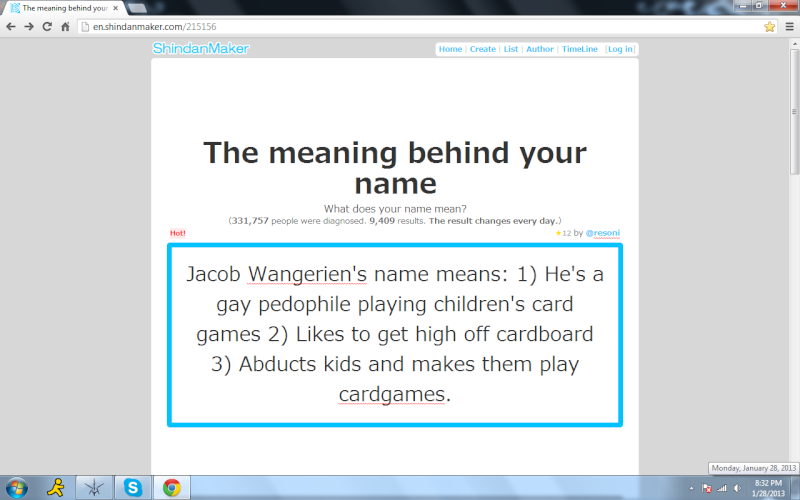 _________________